About Us
We have been using lime in North Wales for twenty years now, so we know our stuff! We have a lifelong interest in vernacular architecture, a concern for our environment and years of experience working on conservation and building restoration projects. In 2011 we moved to Plas Tirion and set up our training and resource centre, for the repair of historic buildings.
We believe that everyone can learn the skills required to carry out authentic and lasting repairs to their historic structures, which respect the tradition, aesthetics and fabric of the original architecture. These include the practical techniques needed, as well as a foundation knowledge of the right materials and how to source them. Most of all, our ethos is all about a sustianable future for traditional building, whether thats keeping valuable skills alive or using local materials that are readily available, and avoiding wherever possible expensive packaged product, which is heavy on plastic and road miles.
Over the last decade we have trained thousands of people in traditional craft skills, of all ages and backgrounds. Our main focus is on traditional building methods but alongside this we also hold workshops in other heritage skills, such as basketmaking, fresco painting, relief printmaking, pottery and stonecarving.
We live and work by our philosophy at Plas Tirion - we are ten years into a gradual and sensitive restoration of the whole site, which includes a C16th manor house, a C15th Snowdonian hall house, C19th agricultural buildings, a Tudor garden, orchards, meadows and woodland.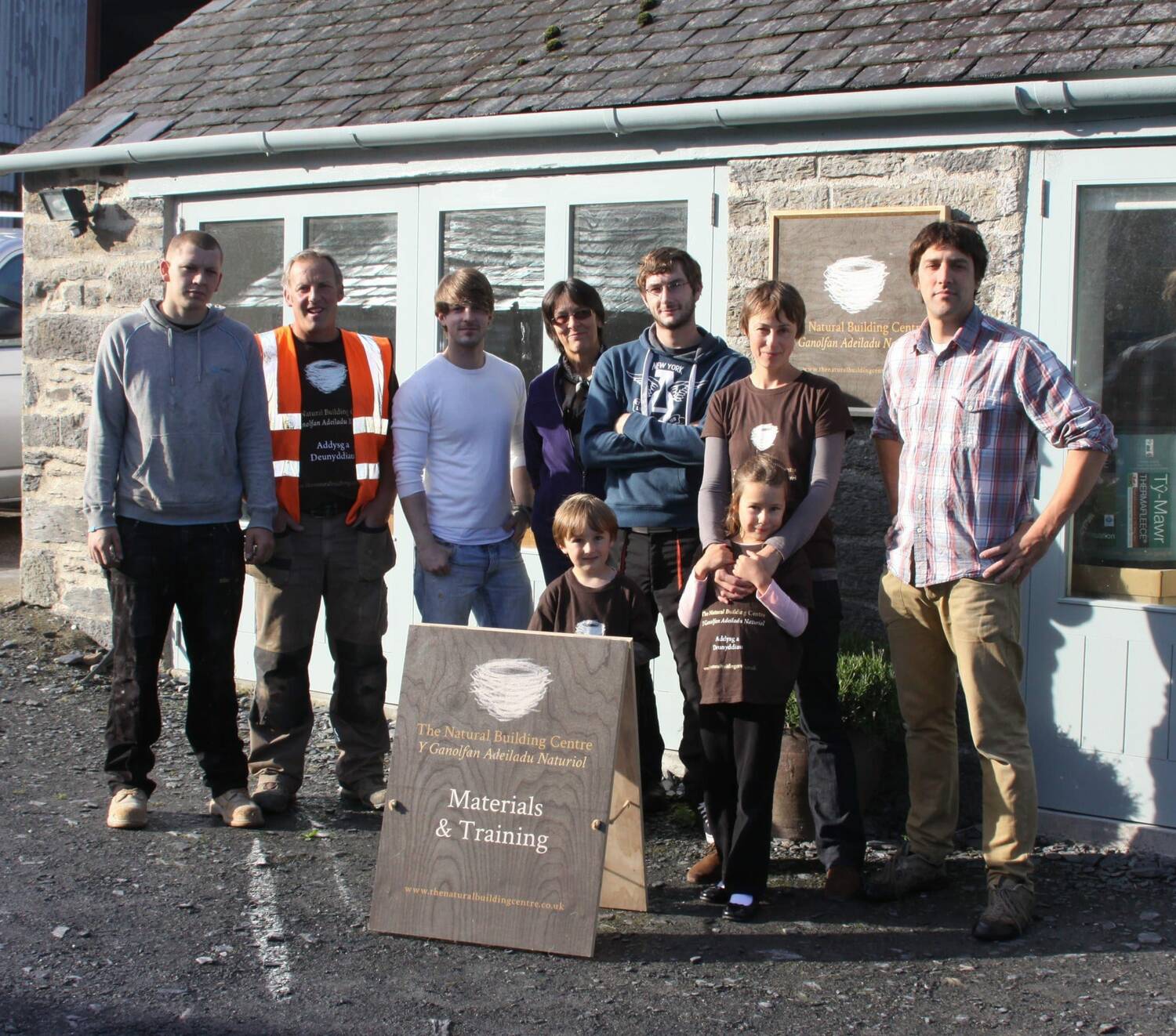 NBC was founded by Ned and Sophie Scharer. Ned is a qualified Conservator, specialising in the repair of decorative plaster, stone, statuary and monuments, and is an expert in traditional mortars. Sophie is a potter and printmaker, and an experienced arts educator.